Home


Hello and warmly welcome to SILVERBIRD's little digital home.
The songs of Silverbird are settled in-between Singer/Songwriter, Folkpop and Rock - songs with feeling, impressing with catchy
melodies, coming from the soul and getting under the skin. The musical palette covers dreamy ballads up to stirring up-tempo songs
and melds a wide variety of musical influences you can hear on SILVERBIRD's album Fly Into The Light or the single Too Late.
Now simply put up your legs, make yourself at home & listen to the songs here.
Fly into the light and Too Late are released worldwide. Please download the whole album or single songs from different downloadshops,
from the player or from the online shop of our record company: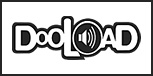 Your Silverbird



© Otto Steiner. All rights reserved.